About me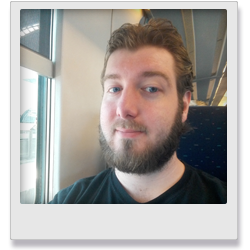 Welcome,

My name is Vincent Vangeel, and since I was young I always had a passion for games and especially 3D graphics. I like to expand my knowlegde about everything connected to 3D in general, and meet new and inspiring people.
I completed the course of 'Digital art and entertainment' with a major in Game graphics production in 2014, and have been exploring the industry for more expierence ever since. I started doing freelance 3D work in Oktober 2015 after the oppurtunity arose for me, and have been gladly accepting any projects ever since.

I have a wide range of knowlegde and expierence with all kinds of different programs, included but not limited to modeling packages (3Ds Max and Maya); Game engines (Unity, Udk and Unreal 4); Illustration programs (Photoshop); Sculpting and third party software (Zbrush, Speedtree, World Machine, Substance ...), and I'm always eager to learn the latest and greatest new software packages. If I'm not working on professional contracts, I'm either tinkering on my own projects or exploring games finding out how they made it. My hobbies are 3D printing and gaming in Virtual Reality.


Thank you for visiting my website and I'm looking forward hearing from you.


Vincent Vangeel
Freelance 3D artist
vincentvangeel@hotmail.com